When I was out on my own for the first time as a young adult, grocery shopping was simple for two reasons:
I couldn't afford much.
Larger package sizes were always the best value.
Those days are long gone, and thankfully I can afford more than rice and potatoes now, but finding the best value has gotten much more complicated. The least expensive product on the shelf isn't necessarily the largest generic item anymore.
It used to be that generic prices were so low in comparison to the name brands that even a manufacturer's coupon couldn't bring the name brand price down lower than the generic. Not so anymore, folks. Take those name brand coupons along just in case, and always compare the generics prices with the name brand prices. These days, a name brand product on sale might even be less expensive than the generic, even without a coupon.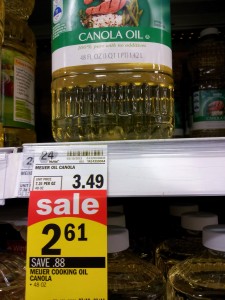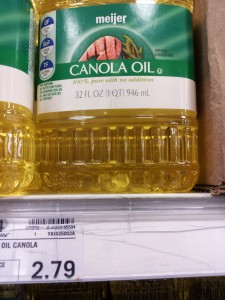 Another thing we always used to count on was that larger package sizes were always cheaper. It's not unusual now to find smaller sizes on sale for a price even lower than the larger product. The canola oil on the left is 48 ounces; the bottle on the right is 32 ounces. Go and figure. Why would anyone want to pay more for 33% less? But if you don't take the time to read the shelf tags, that could be what happens to you.
Finally, beware of your recipes. If they are like mine, they are geared to common packaging sizes. One of my recipes recently called for a 15-ounce can of tomato sauce.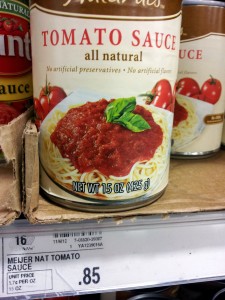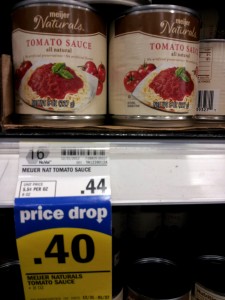 ,
.
.
.
.
.
.
./
While it may be environmentally more friendly to purchase one 15-ounce can for 85 cents, it'll be easier on your wallet to buy two 8-ounce cans if you can get them for 40 cents each.
Now these examples don't represent big savings, together they're a savings of just 23 cents, but if you can save this much every week you'll have saved nearly $12 in a year's time. That's a matinee movie with snacks! And who doesn't like a free movie?