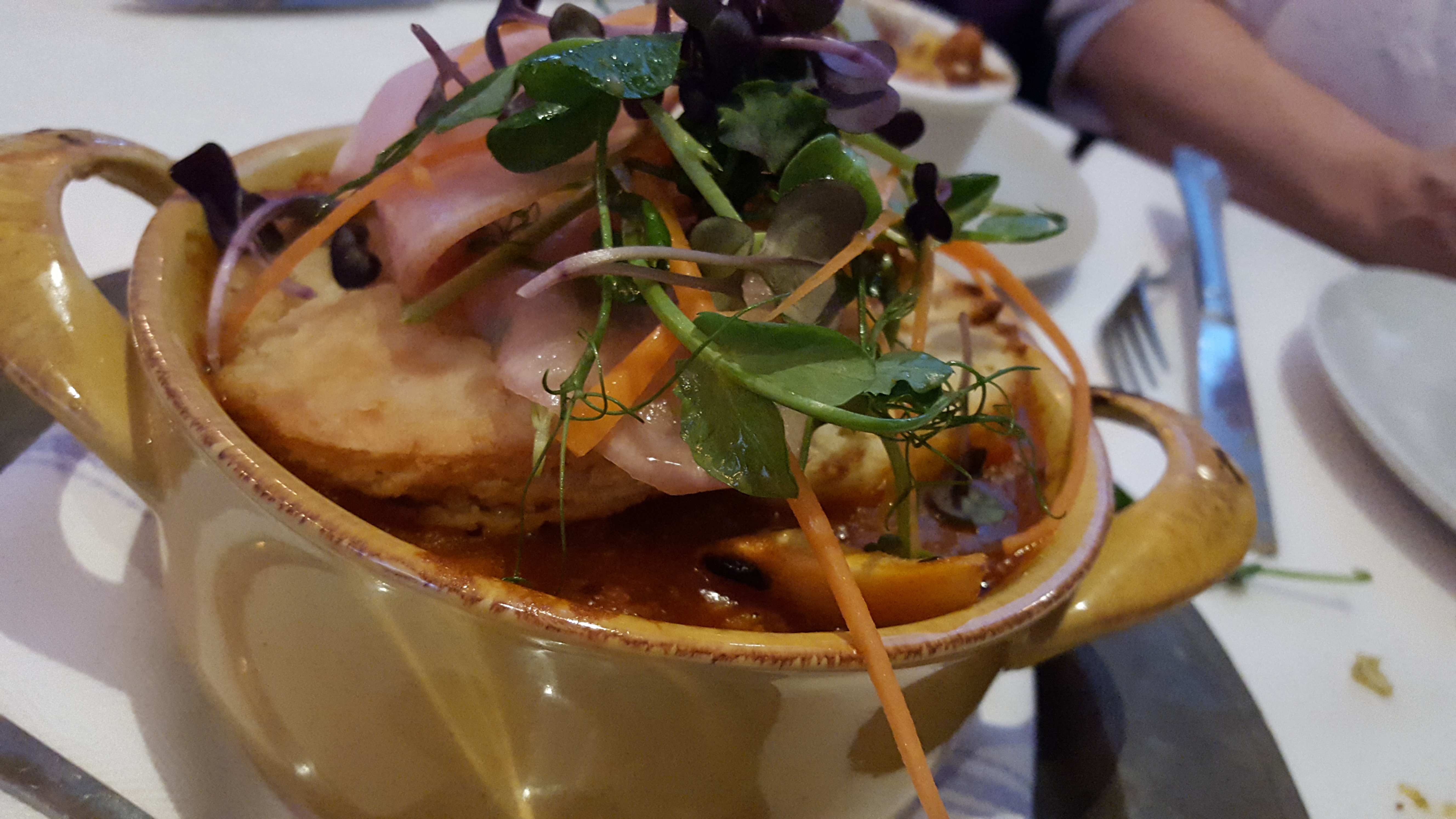 Republic Restaurant, Grand River Avenue, Detroit, MI, United States

At the Republic Tavern for dinner before the 2Cellos show at the Fox Theatre.
Food is great. Small plates. We ordered a bunch of things to share.
We had:
Duck Liver Mousse
Broccoli Fritter
Beef Brisket
House Meatballs
Bunnies and Biscuit
Roasted Pork Belly
Grilled Lamb
The Bunnies and Biscuit was by far the best, but everything was good.