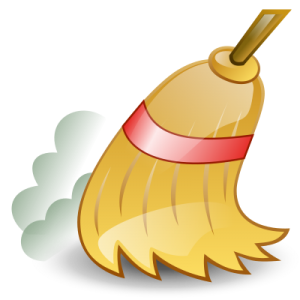 In preparing to help a young friend with some looming writing tasks, I decided to refresh my memory on the process of writing itself.
I was surprised to see that during the (mumble unintelligibly) years since high school, the key words of the process haven't been changed to create an easily remembered acronym. Ah well, you know what they say, if you want a job done right, you've got to do it yourself!
S         Start the creative juices flowing.
Pick a topic.
Who will your audience be?
Brainstorm ideas.
Perform any necessary research.
Create a rough outline to help your ideas flow smoothly.
 W        Write.
Turn your outline into sentences and paragraphs in your own words.
Read what you wrote. Does it say what you intended?
Show it to others and ask for feedback.
 E         Evaluate your writing to make it better.
Reread what you wrote.
Consider the feedback you got from others.
Rearrange words, sentences or paragraphs so that ideas flow smoothly.
Take out any parts that don't serve a purpose to your ideas.
Add more content where it is needed to improve clarity.
Replace any overused words.
Read what you wrote aloud. Does it sound right?
 E         Edit for grammar, spelling and style.
Be sure all sentences are complete.
Correct any spelling or grammar mistakes. (Computer spell/grammar checkers are great tools. Use them!)
Run it past another set of eyes. It's easy to read past your own mistakes.
 P         Put it out there for others.
Post your writing on an online blog, forum or social media site.
Create a book of your own.
Send a copy to a friend or relative.
Collaborate with an artistic friend to illustrate your creation or put it to music.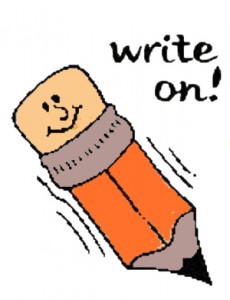 Keep this process in mind every time you face a writing task, no matter how small. By the time this process becomes a habit, you will have turned into an effective writer.
Stay tuned, budding writers. I'll be digging deeper in future posts.