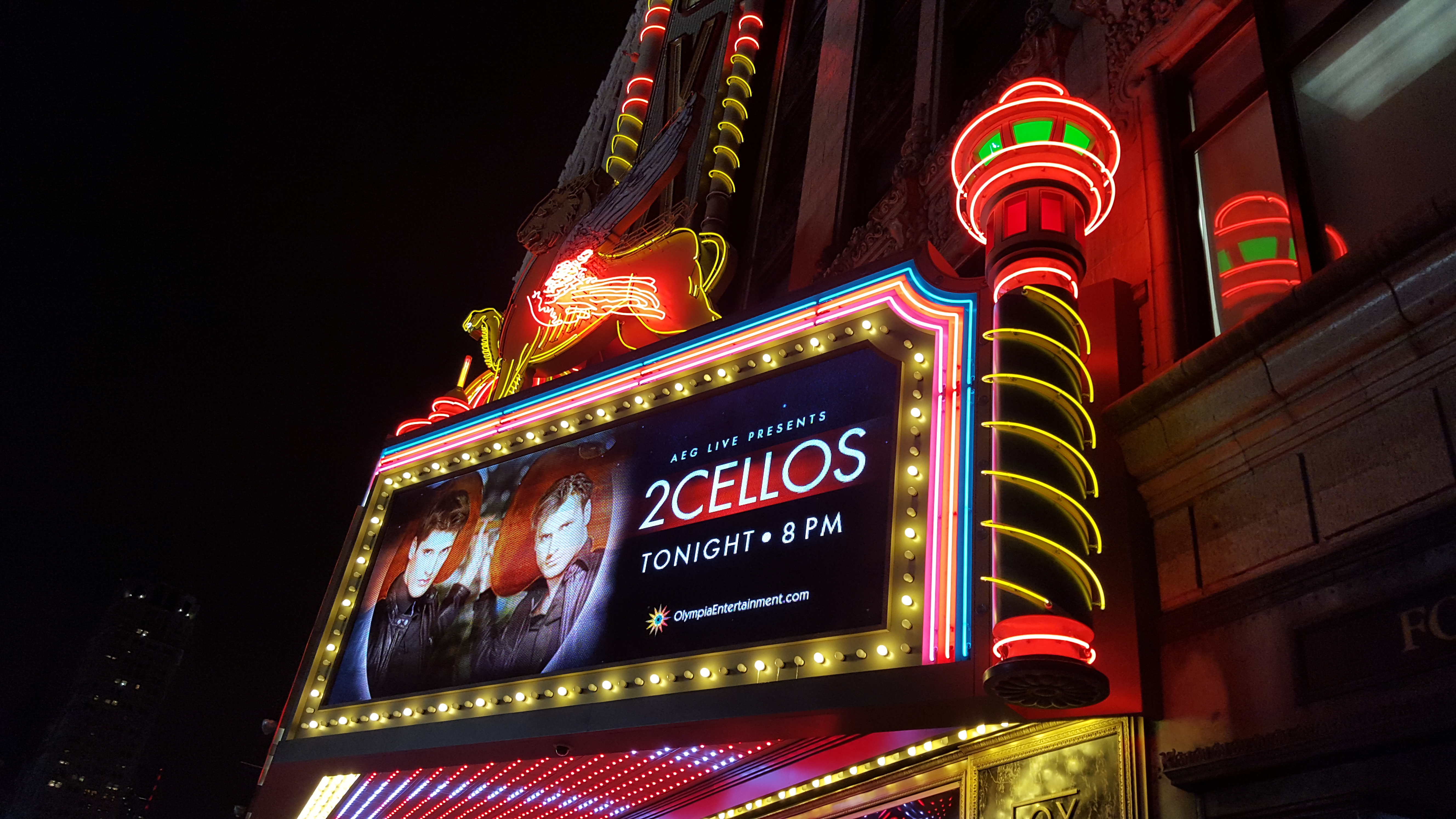 Fox Theatre, Woodward Avenue, Detroit, MI, United States

At the Fox Theatre to see the 2Cellos live from 2nd row seats! Best Christmas present ever!
The show was great. Stjepan Hauser and Luka Sulic are 2 incredibly talented musicians. And to think Stjepan studied with Rostropovich. Wow.
If you haven't heard of them, check them out on YouTube.
If you know who they are and you have the opportunity to see them live, jump on it!