Grilled Peppers
4 Servings
INGREDIENTS:
4 Red, Orange and/or Yellow Peppers
2 T. Olive Oil
1/2 t. Salt
1/4 t. Black Pepper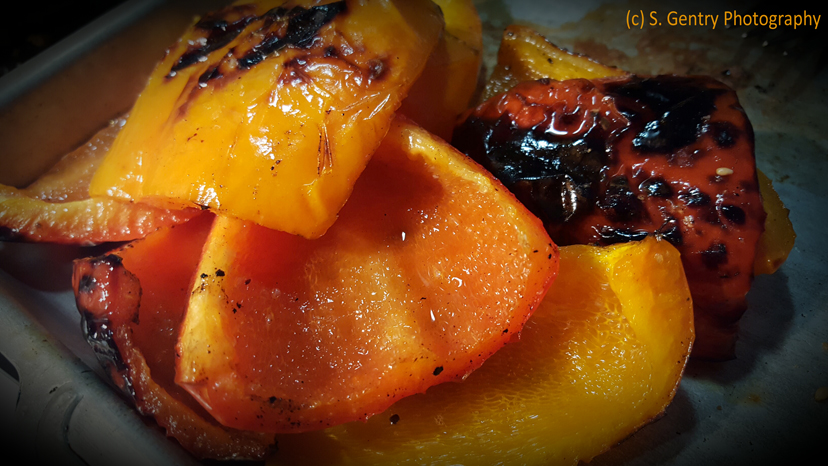 DIRECTIONS:
Prepare outdoor grill for covered direct grilling on medium.

Cut each pepper lengthwise into quarters; discard stems and seeds. In medium bowl, toss peppers with oil, salt and pepper.

Place peppers skin side up, on hot grill rack. Cover grill and cook peppers 4-5 minutes or until the start to soften. Turn peppers over; cover and cook 3-4 minutes longer until slightly charred. Remove from grill and serve.